What Swim Academy is for us
Swim Academy is a place where passion meets science, as these are inseparable elements of professional work. We created it with the future of both children and sports in mind. As time shows, not only do we meet with children, but also cross barriers of adults. The school, created by Łukasz Gimiński and Wiktor Głodek, is based on the premise of teaching the basics and developing children's passion. Children at Swim Academy are not only eager to jump off the deep end but also feel like fish in the water!


Dear Swimmers-to-be,
We have been wondering for a while what to tell you about us for it to be true and meaningful. There is a proverb saying that when you write about yourself it is through a twisted lens, so we came to the conclusion that no one knows us better than our best friend. Here are bios written by Łukasz Gimiński about Wiktor, and by Wiktor Głodek about Łukasz.
Let's get started!
ŁUKASZ GIMIŃSKI
A swimmer, by trade and nature (because that's what his friends call him, too). A person of great sensitivity to the beauty of nature and man. He once told me this: "If you don't respect material things, then you don't respect people, hence, if you don't respect people, you don't respect yourself, and if you don't respect yourself, then no values exist anymore." Philanthropist. A lover of trips and, above all, climbing. Hot blood flows in his veins. From the perspective of Poland, he is like a wolf: eagerly traversing dangerous routes of the Tatra Mountains; out of love for the sun, he enjoys swimming in the southern waters of warm countries. A competitive swimmer and the representative of Poland at the Olympic Games in Beijing (2008); a finalist of the World and European Championships.
WIKTOR GŁODEK
A huge heart, a walking smile, strength and fortitude. He will soothe your shattered nerves and will always support you in moments of doubt or breakdown. In love with sports since he was a child. He graduated from the Academy of Physical Education and lives according to the famous proverb "in a healthy body, a healthy mind". Once a gymnast and swimmer. He later became a keen rower, the proof of which is his gold medal of the Polish Championships in this discipline. He has already crossed many rivers and has overcome many unfavorable currents. He has power and knows how to persevere to achieve what you dream of. Not afraid of failures, because he is aware that they have to appear on the way to success. In his free time from swimming, he hikes and enjoys filter coffee.
MARTA JAGLARZ
Always smiling and super patient. Best friends with water since childhood, a graduate of SMS and MKS Jordan Kraków. Sports have always accompanied her in life, be it classical dancing, dance with elements of gymnastics, or archery. Currently, she spends her free time only actively, for example on mountain expeditions. She works in a kindergarten on a daily basis, where the kids stole her heart. She perceives working in the pool and teaching both children and adults very rewarding.
PRZEMYSŁAW STELMACH
The most famous swimming instructor in Krakow. A graduate of the Academy of Physical Education in Krakow, swimmer, celebrity, collector of many certificates mainly related to swimming, incl.: water rescuer, water sports judge, 2nd class swimming coach, CMAS freediver, pre-medical first aid specialist, and many others.After work, he keeps on developing his qualifications even further.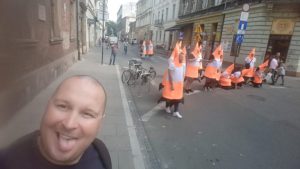 PAULINA ARTYMIAK
A highlander of flesh and blood, a 5th-year student of the Academy of Physical Education in Krakow. Still an active professional swimmer; holds a silver medal at the 2018 Polish Academic Championships in the relay race. Swimming, aqua aerobics and canoeing instructor. In her free time, she enjoys canoeing trips.
KRZYSZTOF ZAWADZKI
Passionate about traveling so much, he has already taught swimming on a few different continents and was a lifeguard on many ships. Multiple medalist of the Polish Swimming Championships, and even a two-time Polish record holder in the relay race. Loves sports and is interested in yoga, functional training and meditation. He likes to overcome his limits (Wim Hof Method)
JOANNA TRZOS
A mom and PE teacher. She has been teaching swimming for ever, and sport would always be in her family's heart. She and her husband are passionate about sailing and they spend every vacation in Masuria, organizing sailing camps. When there is no wind, you can meet her cycling mountain tracks.
Lemon Fitness Pool ul. Ludwinowska 11
Swimming pool of the Primary School No. 91
Os.Handlowe 4
Swimming pool of the Pedagogical University ul. Roman Ingarden 4
Primary school swimming pool no. 158 ul. Podkowa 3a
Osiedle 2 Pułku Lotniczego 21, 31-869 Kraków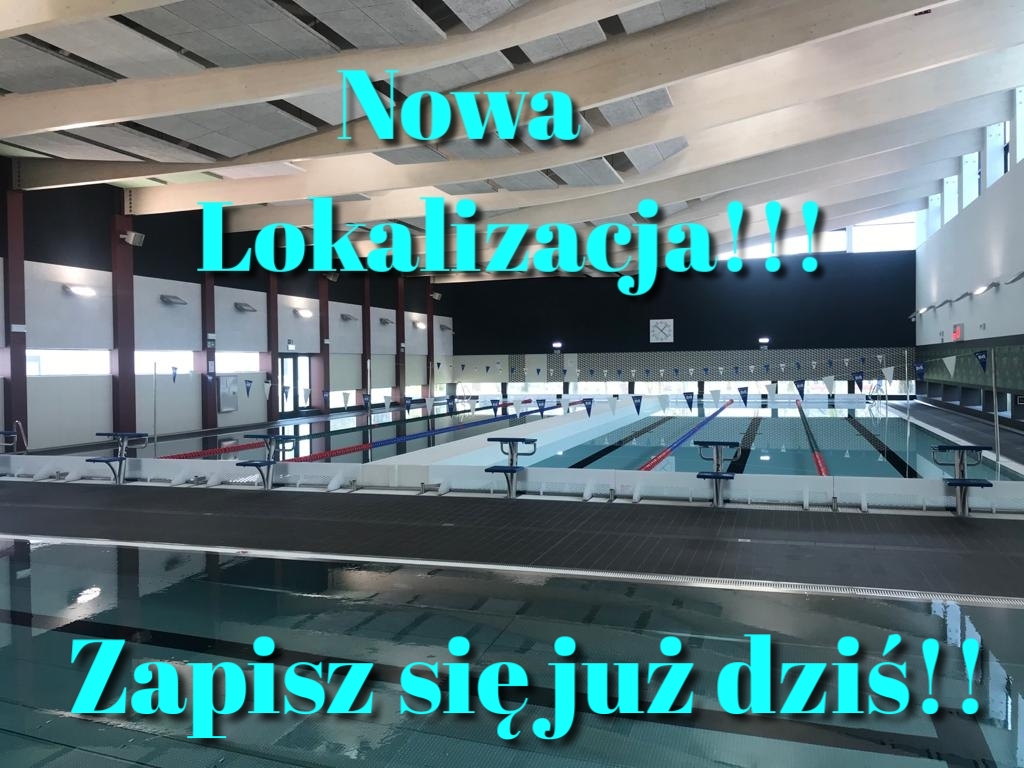 Zapraszamy do zapisów na nowy obiekt: Osiedle 2 Pułku Lotniczego 21, 31-869 Kraków
Dostępne godziny:
Środa: Sobota:
16:30 10:00
17:15 10:45
18:00 11:30
18:45 12:15
19:30 13:00

Do zapisów zapraszamy wszystkich od 7 roku życia wzwyż, również osoby dorosłe. Ilość miejsc ograniczona. Rozpływaj się z nami na nowym obiekcje!!!